BREATHE FLOW
a FREE smartwatch app by VAGUS
for Apple, Galaxy and Withings ECG smartwatches
You are just 3 breaths away from knowing more about your health
 "Revolutionary new breathwork app for individuals and coaches"
Seeing is believing. Download it now and try it for yourself!
It is the revolutionary 30-second smartwatch test from VAGUS.
It is the first test to measure your breathing and heart synchronisation.
Our proprietary AI combined with GPT-3 then gives you personalised intelligent health advice.
You are always in the driving seat; you test when you want to and you control your data.
For every 10 days of testing you will receive an NFT, which enables digital ownership of your data, plus a reward token.
Why not download the FREE app and try it for youself today?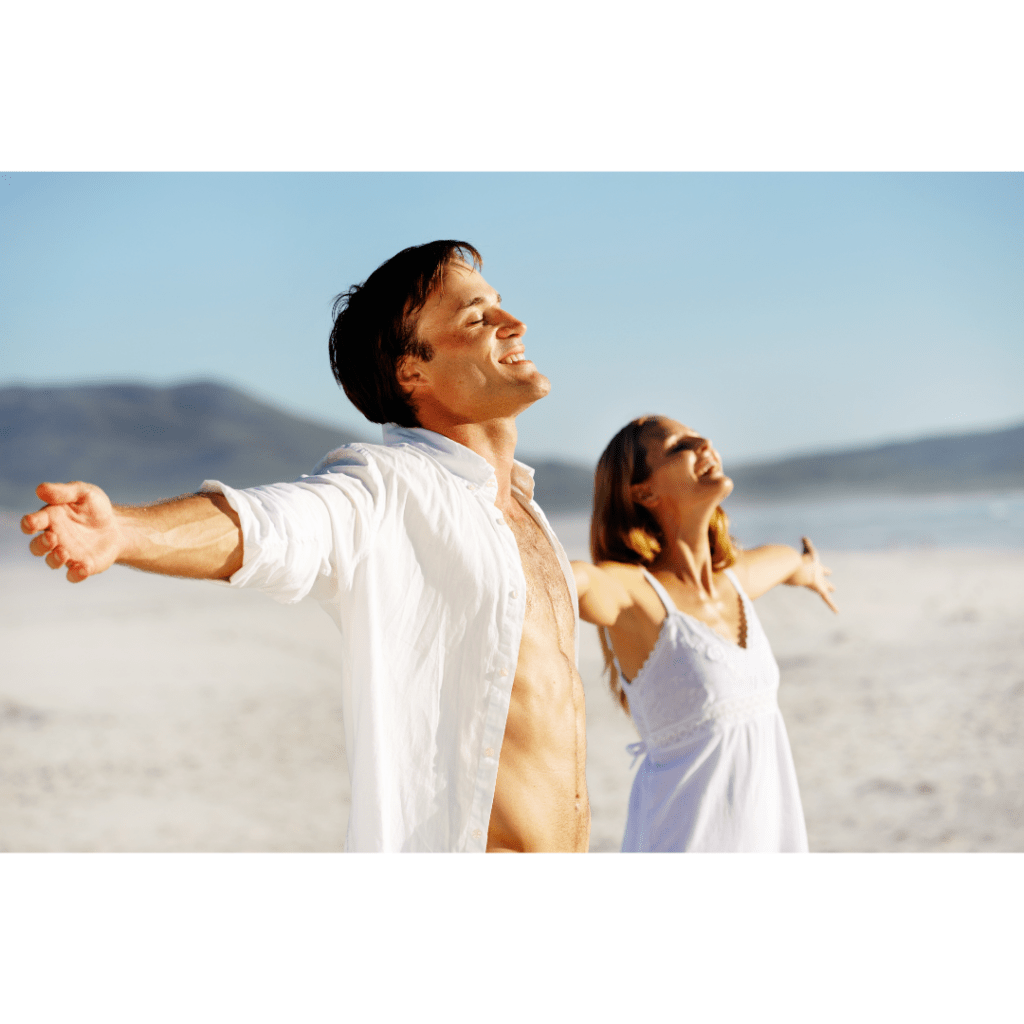 Reduce stress & anxiety levels by understanding how to manage heart/breath synchronisation. Optimise your breathing & thus oxygenation. Improve your cognition.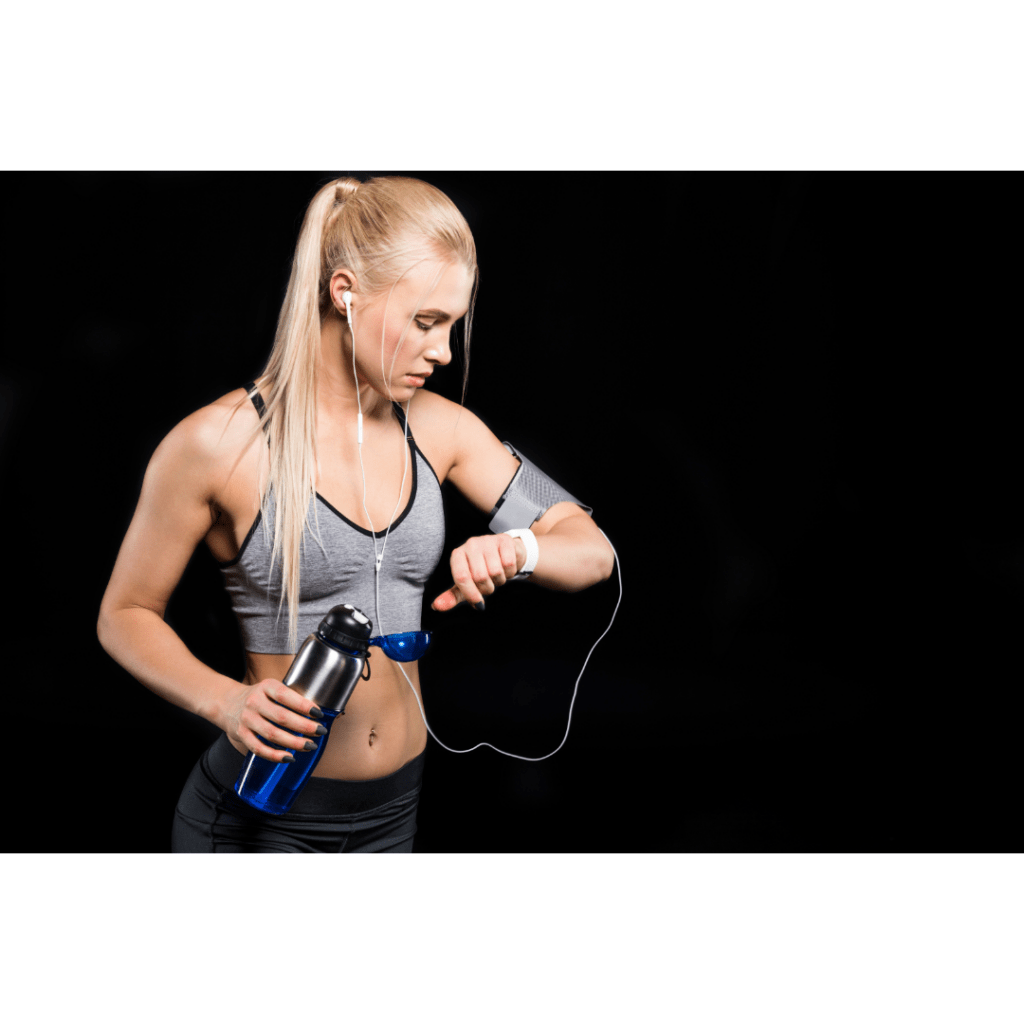 Quantify the impact of lifestyle changes so you can form better habits. Understand & track your health development and compare it to your peers or a reference group.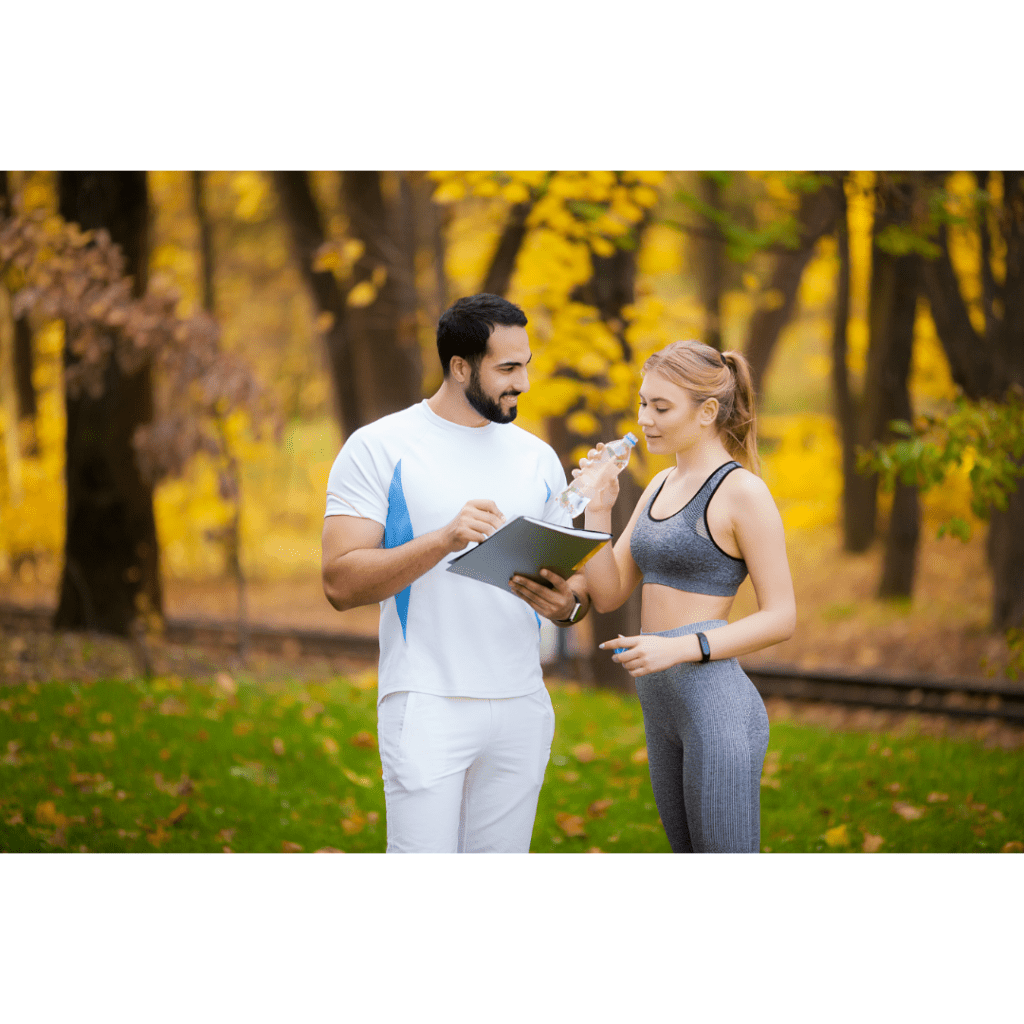 Coaches can leverage the full power of data to work more effectively with clients. Everyone can benefit from intelligent health advice & relevant e-health provider referrals.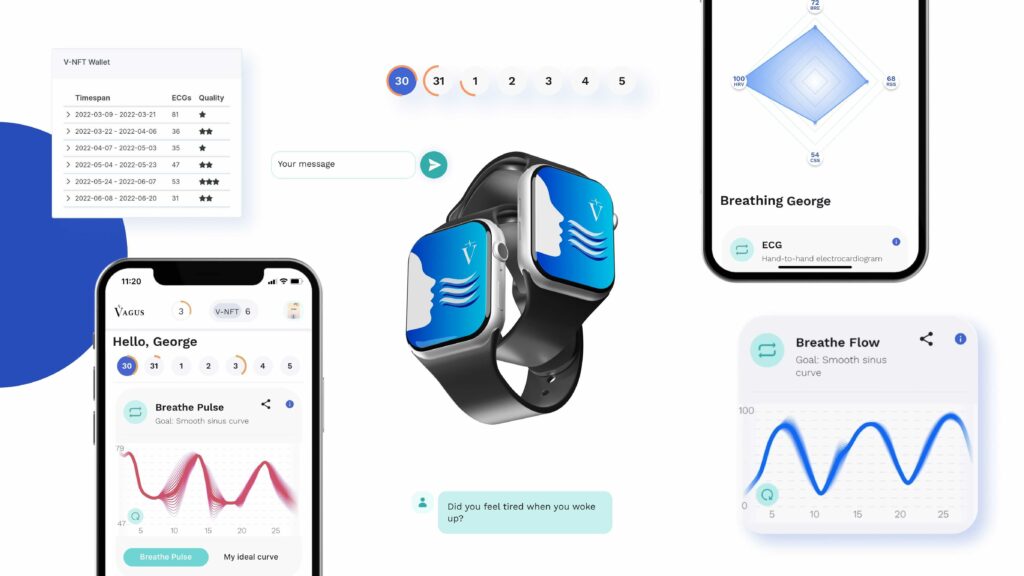 It is as easy as 1-2-3:
Activate the BREATHE FLOW app on your Galaxy Watch (4 or 5) or the built-in ECG app on your Apple Watch:
1) Do a 30-second ECG recording while taking 3 deep breaths
2) See the visual results evaluating your breath/pulse synchronisation and answer a few contextual chatbot questions
3) Receive personalised, intelligent health advice from our Vagus AI, delivered through Chat GPT-3
The body needs homeostasis i.e. equilibrium and a key method by which it it regulates this is through your Vagus nerve.
The Vagus nerve oversees amongst other things your mood, immune function, digestion and heart rate. It literally "wanders" around your vital organs, carrying messages between them.

Vagal tone tells us how the Vagus nerve is functioning at any given moment. Increased Vagal tone has been linked to reduced inflammation and better outcomes for those with chronic illness, anxiety or depression.
Vagal tone is measured in the changes in heart rate that occur with the breath as it involves a slight increase in heart rate on the inhalation and a decrease of heart rate when you exhale.
Historically Vagal tone was assessed by measuring heart rate variability, but that only gives part of the picture. What the BREATHE FLOW test does is to uniquely analyse the synchronization of your heart rate and breathing to accurately assess Vagal tone.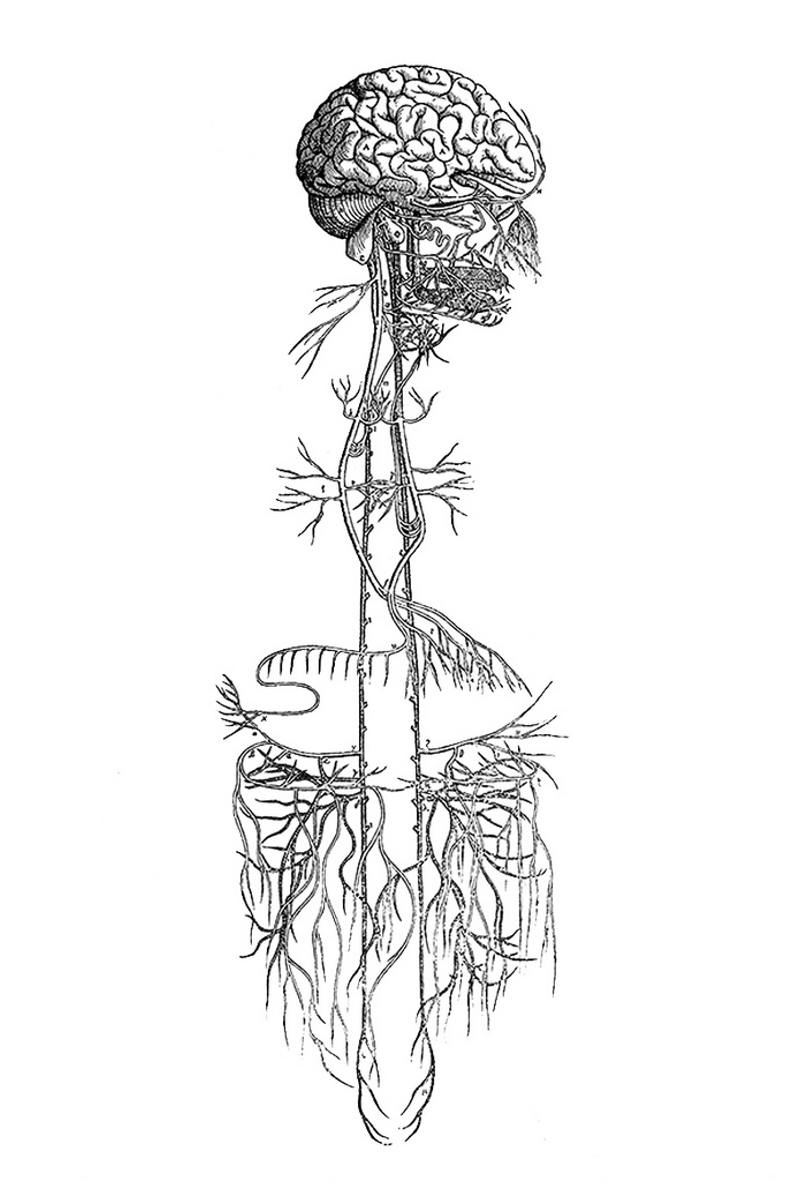 This is one of the most cutting edge ways I've ever seen to know how your nervous system is really doing – far more promise than even Heart Rate Variability, which was the gold standard.
The Vagus ECG Test and its heart/breathing sync analysis has given me new insights about my attention control. Its been part of my daily routine since its launch in March 2020 and I enjoy it very much.
This is a truly wonderful device which is already life changing. Im so pleased I have it.
The Vagus ECG Test is a true innovation in the field of digital health and data. Traditional Heart Rate Variability is very limited compared to this test. It will become a driver in the data space for home health monitoring
I have been using a Garmin Firstbeat watch to guide my fitness level for about 10 years now. .. with the feedback it provides I see that I can be fit but not as healthy as is possible.
...is an easy to use, indispensable tool for ganing insights into how our body is responding to physical, emotional and environmental stressors life throws at us
Sign up now for blog posts and newsletters

INTELLIGENT HEALTH ADVICE